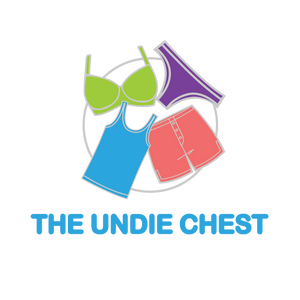 The Undie Chest Shipping Label
Regular price $20.00 Sale
The Undie Chest
The Undie Chest is a nonprofit organization focused on restoring the dignity to families with the gift of underwear.
Mission:
Our mission is to reduce hygiene poverty by donating underwear to organizations (e.g., schools, shelters, transitional programs) that are providing life skills and restoring dignity to families in need.
We serve families and individuals that are:
Homeless or living in poverty
Burdened with medical expenses (e.g., breast cancer survivors)
Survivors of domestic violence and human trafficking
We accept:
New

 

bras

 

(e.g., regular, sports, mastectomy, prosthesis)
New women's and girl's panties
New men's and boy's briefs and boxers
New men's and boy's t-shirts
Why Our Mission Matters:
Underwear is one of the most requested, yet least donated items.
Hygiene poverty is rampant in the United States and around the world. It affects health as well as the capacity for millions to success in school, work, and life.
Over 1.5 million kids attending school experience homelessness during the school year in the US. This also means that they lack basic supplies and needs like underwear.
Every year millions of pounds of underwear are sent to our landfills every day. It's time we help save our planet and support the people who live on it.
If you would like to discuss donating larger volumes of underwear to The Undie Chest, please contact: contactus@undiechest.org.