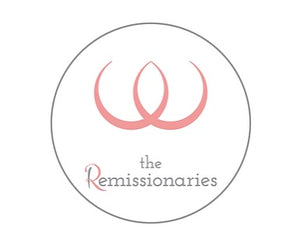 The Remissionaries Shipping Label
Regular price $20.00 Sale
Our mission is to make a lasting positive impact on the lives of those fighting breast cancer by providing comfort during and after chemotherapy, easing the treatment process.
Our hope is that the recipients of our services feel less alone, more seen, and cared for while they journey through his very difficult time in their lives.
Until breast cancer is eradicated, we will continue to champion for more substantial direct patient care for those affected by this disease.
Our Comfort Crate program has been very successful but only because of donations from those who care.
We are always accepting donations for the following items: lip balm, antacid, sleep masks, face masks, puzzle books, journals, fuzzy socks, beanies, ginger chews, vitamin c, blender bottles, soft toothbrushes, baking soda, Epsom salt, and more.