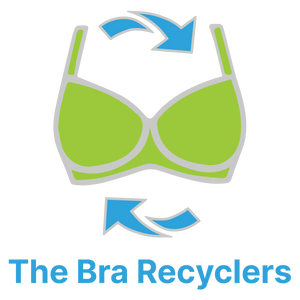 The Bra Recyclers- we accept new and gently used bras, sports bras, mastectomy bras, prosthesis, and new panties
Regular price $20.00 Sale
The Bra Recyclers is a social enterprise clothing recycling company focused on the recycling and reuse of preloved bras and new underwear. Our mission is to provide families in need with underwear while also creating job opportunities for those with disabilities. We support nonprofit organizations around the world with this this basic need that so many of us take for granted.
Through restoring dignity to families in need, we'll be working together to achieve the UN Sustainable Development Goals to build a brighter and more sustainable future for us all.
We are proud to align with UN Sustainable Development Goals of:
Goal 1: No Poverty
Goal 10: Reduced Inequalities and
Goal 12: Responsible Consumption and Production.
We support families and individuals that are:
Survivors of domestic violence and human trafficking
Homeless or living in poverty
Burdened with medical expenses (e.g., breast cancer survivors)
Girls who face harmful practices (e.g., breast ironing)
We accept:
New and gently used bras (e.g., regular, sports, mastectomy, prosthesis)
New women's and girl's panties
New men's and boy's briefs and boxers
New men's and boy's t-shirts
Other Services:
Recycling rewards program for your customers.
Downcycling or shredding services
Please contact us at contactus@brarecycling.com for any questions. If you have larger volumes please contact us to discuss shipping arrangements.