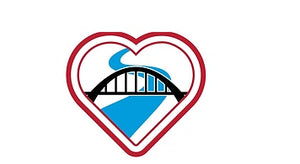 Team Brownsville Shipping Label
Regular price $20.00 Sale
Humanitarian Assistance for Asylum Seekers
Together we work to help asylum seekers who find themselves in Brownsville, Texas and those who are waiting in the Mexican cities of Matamoros and Reynosa.
​
Team Brownsville was founded in July 2018, by a small group of like minded educator volunteers. Since that time, our membership and our mission has expanded with the help of volunteers and donors from around the globe.
Team Brownsville is a tax exempt charitable organization based in Texas
​
Team Brownsville, Inc.
Federal Employer ID (EIN): 84-1727617
TEAM BROWNSVILLE NEEDS BASIC HYGIENE KITS 
The basic kit: toothpaste, toothbrush , comb , small soap and deodorant. Optional extras:  washcloths, nail clippers, lip balm. All items bagged in ziploc plastic bags.