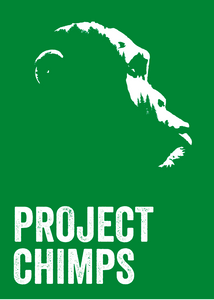 Project Chimps Shipping Label
Regular price $20.00 Sale
Project Chimps accepts gently used or new durable dog, horse, or children's toys such as Kongs, sensory processing rockers, toddler board books, and Green Toy brand products.
See an up to date list at https://projectchimps.org/wishlist/
Project Chimps provides lifelong care to former research chimpanzees at its 236-acre forested sanctuary in the Blue Ridge Mountains. With your donations you can help get them from the lab to their forever home. In addition to caring for several dozen chimpanzees, the facility also began a farm on the property to grow fruits and vegetables to offset the costs of feeding their residents.