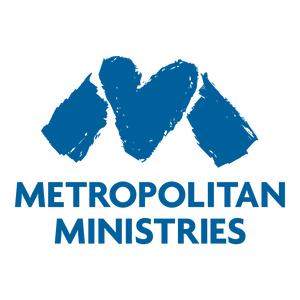 Metropolitan Ministries
Regular price $20.00 Sale
Our greatest needs year-round are as follows:
Hygiene Items: Shampoo/Conditioner, bar soap/body wash, toothpaste, feminine products, deodorant, and razors
Baby Products: Baby formula with iron or soy, baby food (jar stages 1-5) and baby cereal
Backpacks and School Supplies: Backpacks, composition notebooks, scientific calculators, 3 ring binders (1-2 in.), 3 prong folders, pencils, pencil cases, erasers, spiral notebooks, dividers, scissors, colored pencils, crayons, standard rulers, pocket folders, tissues, 4GB flash drives and highlighters 
Metropolitan Ministries' mission since 1972 is to care for the homeless and those at risk of becoming homeless in our community through services that alleviate suffering, promote dignity, and instill self-sufficiency as an expression of the ongoing ministry of Jesus Christ. Our services are designed to help homeless and at-risk children and families, no matter how serious their needs. Our programs focus on food assistance, emergency and transitional housing, residential programs, education for at-risk youth and adult GED programs, life skills, and prevention. These services are vital for the 32,000 and counting homeless men, women, and children in our communities.