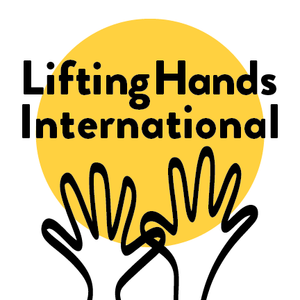 Lifting Hands International
Regular price $20.00 Sale
Donations we need include:
Used coats or jackets
New hygiene items (bar soap, toothbrushes/paste, shampoo, deodorant, combs, washcloths, towels, hair brushes, feminine hygiene pads, diapers/wipes)
New school supplies (backpacks, pencils, notebooks, erasers, pencil sharpeners, child scissors, crayons, colored pencils)
New blankets
Lifting Hands International provides aid to refugees in a variety of ways at home and abroad. Since 2016, our dynamic and passionate team has responded to the ongoing refugee crisis by meeting the most immediate and vital needs of thousands of refugee families. With minimal overhead and an army of volunteers, we fill gaps and rapidly adapt to conditions on the ground in ways larger organizations often can't. We envision a world where compassion compels individuals, families, and communities to lift hands, helping refugees achieve "the good life" through stability and self-sufficiency. We're here to show you how.