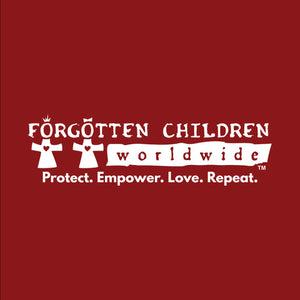 Forgotten Children Worldwide
Regular price $20.00 Sale
Forgotten 
Children Worldwide serves orphans and vulnerable children in Africa 
and Asia. We are a faith based organization that sends used clothing 
to 2 locations in India and to Malawi in Africa.
What is needed  Quality used clothing (SIZES 0 to ADULT M), shoes and
 book bags. 
WE ARE UNABLE TO ACCEPT NEW CLOTHING. IF NEW CLOTHING IS SENT IT WILL BE SOLD LOCALLY IN OUR GARAGE SALE TO RAISE FUNDS TO SEND USED CLOTHING OVERSEAS. 
Thank you for your interest in donating clothing!  If you're in the northeast Indiana area, you can drop clothes off at our headquarters (650 N Main St, Bluffton, IN).
If you would like to make a donation from somewhere else in the country, Give Back Box makes it easy to ship clothing to us for a flat rate of $15.00.  Simply click "Add to Cart" below to purchase a shipping label that you can use to send your donations.
https://www.forgottenchildren.org