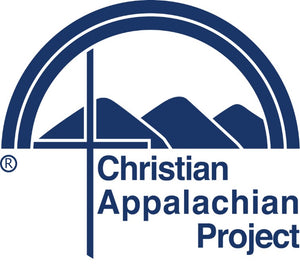 Christian Appalachian Project Shipping Label
Regular price $20.00 Sale
Over the course of 30 plus years, Operation Sharing has delivered more than
$2 billion worth of donated materials to more than 1.5 million people across all
13 Appalachian states and two Ozark states, Arkansas and Missouri.
The program receives gift-in-kind donations to distribute from caring partners and
corporations at warehouses in Corbin and Paintsville, Kentucky. These
donations often include, but are not limited to: food, office supplies, household
supplies, furniture, beverages, building supplies, hygiene items, and clothing.
When natural disaster strikes Appalachian communities, Operation Sharing
responds to the immediate need by distributing food, water, cleaning supplies,
and other essential and emergency items to impacted communities.