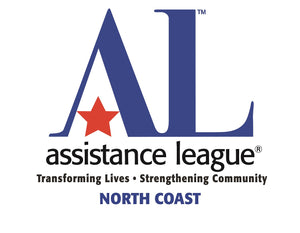 Assistance League of North Coast
Regular price $20.00 Sale
The Assistance League of North Coast (ALNC)
is dedicated to serving the needs, primarily of
children, in the communities of Carlsbad, Oceanside, and Vista, California, with the goal of
providing a positive starting point for academic success. ALNC serves over 40 area elementary
schools, many with poverty levels over 80%, through our program, Operation School Bell.
ALNC contributes to the educational success of children by providing new school clothing,
shoes, books, and educational support. In addition, ALNC provides scholarships and support for
area high school students in need as they transition to college. ALNC Thrift Shop sales are key in
supporting our work with children in our community. Shop sales fund more than 65% of our
programs. Donations through GiveBackBoxes open the door for even greater support of our
efforts.
Suggested donations:
Current 
Best Selling Books
Jewelry
Other gently used items such as clothing