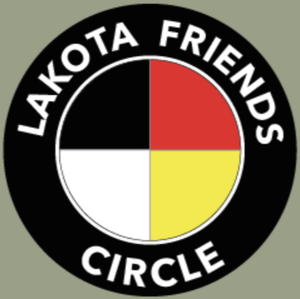 Wanblee Child, Youth and Elder Program Shipping Label
Regular price $20.00 Sale
What we can use...
New only - underwear and socks for women, men, children - all sizes all ages
New/gently used...

Shoes, boots, purses, tote bags, coats, hoodies, sweatshirts, sweaters, thermals, jeans, shirts, sleepwear, children's clothing for summer and winter, baby clothing. - all sizes accepted
Household items, blankets, throws, afghans, sheet sets (twin, full, queen), towels & washcloths.
Personal care items - soap, shampoo, hotel size samples, deodorant, toothpaste, tooth brushes, sanitary pads/tampons.
Children books, light reading for adults
Toys & games 
Lakota Friends Circle, an all volunteer 501(c)(3) non-profit organization, supporting projects initiated by Lakota community members on Sioux Rese
rvations in South Dakota, including both emergency needs and long-term sustainability. These include, but are not limited to: food, clothing and energy assistance; programs for youth, families and elders; educational needs; home renovation and construction.