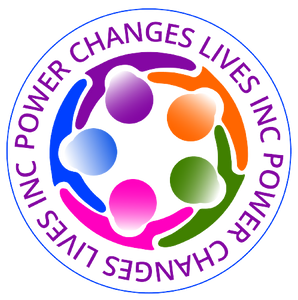 POWER -People Organized Working Evolving Reaching Shipping Label
Regular price $20.00 Sale
POWER (People Organized Working Evolving Reaching) is a 501(c)(3) POWER® was formed in 2010 to directly address the needs of low-income, minority, and underserved (LIMU) communities, deploying initiatives such as Project F.E.E.D.® (Friends Ensuring Every Dinner), Project Warmth®, and iLearn® under a 501(c)(3) sponsorship. On September 10, 2018, POWER® obtained its 501(c)(3) designation from the Internal Revenue Service. Afterward, POWER® expanded its scope of services to include focuses on aging, education, finance, food insecurity, health, housing, wellness, and social justice and reform in LIMU communities with programs such as The Justice League®, Senior Connect®, iAmArt®, iPlay®. We have a new program called LavaLove® which is a 29' customized all-weather, 3-unit shower-toilet mobile hygiene trailer that will operate three (3) days per week, in 6-hour shifts, providing an estimated 36 daily showers and 5,604 showers per year. We will also provide a washing machine, dryer, barber station, social service/resource center, lunch, clothing, hygiene, and personal body care supply.
Our mission is to aid low-income, minority, and underserved communities and create sustainable futures with the capacity to build and thrive, eliminating disparities in aging, education, family wellness, food, insecurity, homelessness, housing, social justice, and reform. Restoring dignity to those overlooked solely based on their current housing status and bringing visibility to those "invisible" within the community.

Needed:
CLOTHING:  Socks ,Winter Hoodies, Bras, T-Shirts ,Pants, Men's Undershirts, Short-Sleeved Tees, Long-Sleeved ,Tees, Underwear.
MENSTRUAL PRODUCTS: Personal Spray Fans Towels Tampons Masks Sunscreen Pads Disposable Gloves Crud Cloths Menstrual Cups , Baby Diapers , Adult Diapers.
INCLEMENT WEATHER :Beanies ,Knitted Gloves , Razors Fleece Blankets High-Quality, Earmuffs Clear, Wipes Scarves ,Poncho ,Thermals ,Sweatshirts.
PERSONAL/BODY CARE: Body Wash ,Brushes ,Deodorant, Lotion, Lip Balm, Shampoo /Conditioner, Razors /Shaving Cream, Hand Wipes, Hand Lotion, Hand Soap ,Towels, Tampons, Masks, Sunscreen, Disposable, Gloves, Crud Cloths.
CLEANING SUPPLIES: Antiviral, Antifungal ,Disinfectant, Glass Cleaners Deodorizer, Toilet Brushes ,Nitrile Gloves , Brooms and Dustpans 100ft, Cleaning Rags, Mops, Trash Bags, Floor Squeegees and Poles, Paper Towel.
SAFETY EQUIPMENT :Hand Sanitizer, First Aid Kits, Tyvek Safety Suits, Toolboxes, Safety Goggles, Small and Large Safety Masks, Emergency Eyewash.
MECHANICAL SUPPLIES: 3000 Series Generator Fresh Water Intake Hose Propane Tanks Gas Cans, Antifreeze, Hydrant, Adapter Safety Cones.
ACCESSORIES/ESSENTIALS: Combs, Brushes ,Hair Ties , Flashlights ,AA Batteries /AAA Batteries ,Reusable Plastic Containers, Re-sealable Bags ,Sewing Kits w/Buttons ,Headbands, Towels Laundry Detergent, High-Quality, All-Black Backpacks.