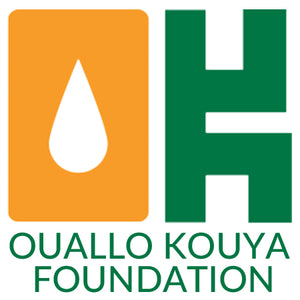 Ouallo Kouya Foundation - Africa Sticks
Regular price $20.00 Sale
We are accepting general 1-6 grade school supplies and basic medical supplies for use in villages in Côte d'Ivoire.
Under our 
Africa Sticks
 program, we are accepting new and used lacrosse equipment- men's, women's, and youth, to be shipped to teams across Africa. This includes sticks, helmets, balls, gloves, pads, mesh, heads, shafts, helmets, goggles, cleats, goalie gear, sports bras, new mouth guards etc.
Training equipment such as cones, ladders, pop up goals, goals that can be dismantled and goal nets are also welcome.
-The mission of the
Ouallo Kouya Foundation
501(c)(3) is to provide educational opportunities for the youth of the Ivory Coast.  It is a comprehensive approach to provide for the children's foundational needs, so that they can have an environment where they can learn.  We are working towards building schools that have a well to provide fresh water, a cafeteria so they can have more than one meal a day, bathrooms, library, small medical center, playground/field for activities and as lacrosse enthusiasts ourselves, we have chosen lacrosse as the sport to inspire and unite the communities.
The goal of the
Africa Sticks
Program is to provide equipment, expert coaching and scholarship opportunities to lacrosse players across Africa.