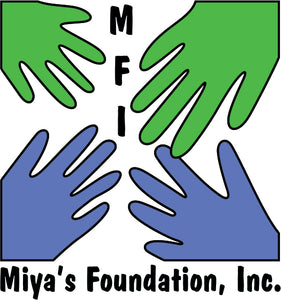 Miya's Foundation
Regular price $39.00 Sale
Miya's Foundation is a 501(C) (3) organization: Founded in 2015 to make Christmas brighter for underprivileged child and their families in Sierra Leone, West Africa. We accomplish this by shipping clothing, shoes, school supplies, toys, and non-perishable food items to Africa yearly.
Miya's Foundation also provides homeless veterans in Indiana with hygiene care bags.
Our Mission is to engage with enthusiasm and optimism individuals and groups of persons nationally, our focus is to assist Homeless American Veterans in Indiana; we are also seeking to assist youth in overcoming obstacles to the cycle of poverty, general health, and education in Sierra Leone, West Africa.

We are working to strengthen relationships that facilitate responding to identified needs and formulate realistic goals and their implementation to alleviate barriers to the development of human potential through education, nutrition, health care, and economic progress from poverty.

We accept: New and gently used clothing, shoes, and toys (items must be in good condition).
School Supplies- notebooks, backpacks, pencils/pens, colored pencils, folders, crayons.
Hygiene Items- toothbrushes, toothpaste, bars of soap, deodorant, feminine hygiene
products, chapstick, shaving razors/cream, hand sanitizers, and flushable wipes.