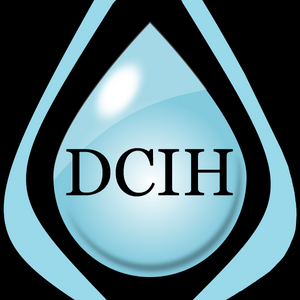 Don't Cry...I'm Here
Regular price $20.00 Sale
We Accept Brand New Items Only. (We only give Brand New items because most refugee children have never had anything new in their lives, and we want our gifts to be very special to them when they arrive in the United States.)

Brand New 18" Dolls  --  Dark Hair, Dark Skin, Dark Eyes  --  any Brand is fine  --  18" Doll Clothes & Accessories (New Handmade Doll Clothes are Acceptable)
Brand New 16" Baby Dolls  --  Dark Hair, Dark Skin, Dark Eyes  --   any Brand is fine  --  16" Doll Clothes & Accessories (New Handmade Doll Clothes are Acceptable)

Brand New Build-A-Bears  -- Boy Build-A-Bear Clothes (New Handmade Build-A-Bear Clothes are Acceptable)

Brand New Clothing – Boy and Girl  --  Child Size 2T all the way up to Teen/Adult Clothing through X-Large
Brand New Toys  --  Games, Puzzles, Books, Infant & Baby Toys, Legos, Coloring Books, Crayons, Soccer Balls (Size 5), Volley Balls, Basket Balls, Gel Pens, Colored Pencils, Pencil Sharpners, Teen Coloring Books,

Brand New  --  Teen Male and Female Sunglasses, Teen Male and Female Baseball Caps

Brand New  --  Teen Girl Jewelry, Purses, Hair Clips, Hair Bows, Hair Headbands, Combs, Brushes, African Hair Pick Combs

Brand New Tote Bags   --  New Handmade is fine…Approximate size 18" Wide x 20" High, with handles


Brand New  --  Copy Printer Paper, Clear Packing Tape & Regular Clear Tape,  Curling Ribbon, Staples, Black and Red Sharpies, #10 Business Size Envelopes
OUR MISSION:
We are a 501c3 Non-profit agency.
We provide gifts to all newly arriving refugee children to the United States that are ages newborn through 18 years old. These gifts are given to our refugee children immediately upon arriving to the United States.
We provide culturally sensitive dolls to newly arrived refugee girls up to 12 years old. We provide teddy bears for all boys newborn through 9 years old. Plus other toys as we have them available.
These dolls and teddy bears help to comfort the children and to  learn nurturing skills, typically learned from parents, but now compromised due to survival in dangerous situations and refugee camps.

Our teen girls and boys receive a variety of teen appropriate items.

All of our children receive one brand new outfit. Most of our newly arriving refugee children have never owned brand new clothing. 
Our newly arriving refugee children have gone through so much trauma and they deserve a Welcome Gift. Can you help us by providing these gifts to our newly arriving refugee children?